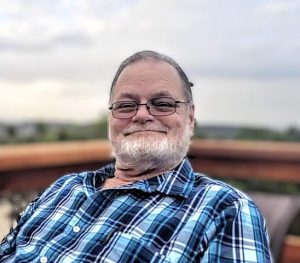 Robert Patrick Hoke passed peacefully in his home March 15, 2023, in Dickinson, Texas at the age of 64. He was born on May 3, 1958 in Galveston, TX to his parents, Henry and Dorothy Hoke.
Pat had a passion for vehicles and spent most of his life running his family business "Hoke's Auto Repair". He then spent the last 5 years at Honda of Clear Lake where he loved the people he worked with, and ONLY having to work on the cars! He and his wife Ginger spent the last 30 years making precious memories traveling and spending time with the kids and grandkids.  He loved cooking, camping, traveling and repairing anything that was not working. He loved sitting in his chair with his fur babies, Hershey, Nestle, and Sara Lee with his feet up and eating his sunflower seeds. He also always enjoyed making people laugh with his witty sense of humor.
He is preceded in death by his parents Henry & Dorothy Hoke, his sister Kathy Hoke and brother Tom Hoke.
He is survived by his wife Ginger Hoke, his daughters Madison Hoke, Melissa and husband Patrick Dalton, Michelle Hoke and husband Eddie Francis, Jasmine and husband Brian Riener, and his son Marshall and wife Courtney Sehmann, sister Mary Lou and husband Eddie Long. Grandchildren Dayln Hoke, Ian Ojeda, Harmony Carter, Alyssa Hoke-Jones, Cale Dalton, and Stella and Jackie Sehmann.
A Memorial Service will be held at Crowder Funeral Home, 1645 East Main Street, League City, Texas on Thursday, March 23, 2023 at 2pm with a Visitation from 1-2pm.