Robert Leon Bowling "Bob"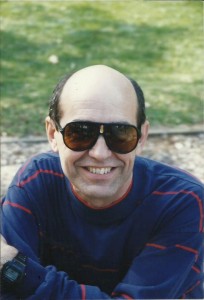 A Celebration of Bob's life will be held at 2 pm on Saturday, June 13, 2015 at Crowder Funeral Home in Webster.
Robert Leon Bowling, Bob, passed away peacefully among loved ones at his home in Webster TX on June 3, 2015. Bob was beloved by family and friends, was an adventurer, an entrepreneur, and an artist.
Bob was born in Dallas, TX April 27, 1948 to Russell and Mary Bowling. Bob's father was an Air Force pilot and consequently he lived in many places growing up, including Waco, TX, Lincoln, NE, Fort Worth, TX, Tampa, FL, and Columbus, OH. At 8 years old Bob would lose his father to an aircraft crash during a training mission.  Bob graduated High School in Rapid City, SD and while there was a member of the Math, Chess, and Foreign Languages clubs. After High School, Bob attended Texas A&M University and studied for 2 years in a pre-veterinary program.
Bob's interest in science, animals, and seeking new experiences began early and would remain lifelong. As a young man Bob would search for caves in the deserts of Arizona, keep Boa Constrictors and capture rattlesnakes.
In 1969, Bob would marry Nancy Gajeske and have his first son Russell in 1970. Bob would own a pet shop and work as a commercial diver in the Houston area, before beginning his career in the chemical Industry. He worked for ARCO, then later Exxon, including an overseas assignment in Sweden. Bob would then create his business, Analyzer Systems Inc., which he would run for two decades.
In 1985 Bob married Cindy Harrelson, and his daughter Joyce was born in 1988. His second son, Roy was born in 1990. Throughout the years, Bob's love of animals continued, raising parakeets and cockatiels in room-sized aviaries of his own design, and keeping emus, goats, and of course the cats and dogs he would take in from shelters.
In 1997 Bob married Nancy Robinson, and his youngest child, Peter was born the same year. Bob was known for his generosity as a regular blood donor and his intelligence- being a MENSA member, and his creativity, earlier volunteering in the production of local theater.
In 2004 he married Donna Perkins. Soon after he began working as a sculptor-some works here today. Bob's seeking new experiences never stopped-early in life skydiving or sailing, or later when he learned to pilot sailplanes.
Bob also continue to travel the country, the last couple of years RVing with his partner Karen Hebert. Bob was a Renaissance man, leading a full and reach life, is an inspiration and will be missed.
Bob is preceded in death by his father Russell Bowling, and is survived by his mother Mary Ashton; sister Becky Stone and husband Dallas; brothers Jack Ashton, George Ashton and wife Sandy; children Russell and wife Isabel, Joyce, Roy and Peter Bowling; grandchildren Ryan and Kathryn Bowling; and partner Karen Hebert.
Bob was cremated per his wishes, and his family will spread his ashes in places special to him over his life.