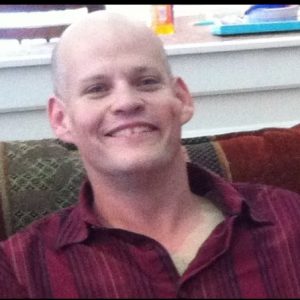 Robert Lavon Pickens was born on July 23, 1974 in Baton Rouge, Louisiana. After several years of battling heart disease, Robert passed away at his home in Lockhart, Texas on December 12, 2016. Robert's heart was large – one of the biggest the doctors had ever seen – but such came as no surprise to those who knew him. Robert always loved big and his heart was constantly filled with the love he had for his family, this world and life itself.
Robert was a graduate of Austin Community College and a successful business owner for more than a decade. Robert always dreamed of working in human services, wanting to help others less fortunate than himself and to give back in an even bigger way. Robert had a passion for music, which ultimately took him on many adventures all over the country. He also loved motorcycles and football, but most of all, he loved his family. Robert was a devoted husband and wonderful father to his two precious children.
Robert is preceded in death by his father, Patrick R. Pickens. He is survived by his wife, Toby Clark Pickens, his two children, Lucien Player Bouchet and Keira Belle Pickens, mother Jeanie Pickens, and sister Robyn Richmond and family.
Visitation will be at Crowder Funeral Home, 111 East Medical Center Blvd., Webster, Texas 77598, Monday, December 19 from 10 am – noon.