Robert "Bobby" Daryl Chaviers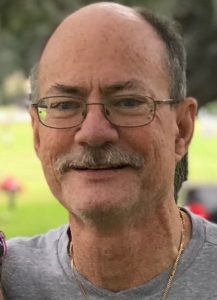 Robert "Bobby" Daryl Chaviers, 66, a resident of Houston, TX passed away on August 13, 2023. His life was lived with faith, a love of family, sports, and a tolerance of work. He was born in La Porte, TX on August 8, 1957. As a young child Bobby had battles with his health, but always persevered beyond expectation. These setbacks never got in the way of him doing the things he loved, such as playing baseball and basketball. In baseball, Bobby made a name for himself as an up-and-coming pitcher and even got close to achieving walk on status with the Houston Astros in the late 70's.
When Bobby decided to enter the
workforce, he eventually set his sights on working with NASA and the
space program. Robert worked for over 20 years as a Software
Programmer. His hard work earned him the Silver Snoopy Award in
1989 for his work on the deployment of the Space Shuttle Transport
Systems program. Eventually working his way up to managing teams for
software deployment on shuttle operations.
He is preceded in death by his parents, Billy Chaviers (father), Faye
Gravett (mother), William Gravett (stepfather), Peggy Chaviers
(stepmother), and his grand dogs, Andy and Purdy.
He leaves behind to cherish his memories, his loving daughter, Monica
C. Adams, her partner, Patrick Haney; sister, Janet Massey, husband
Bill; brother, Gordon Lee Chaviers, wife Melissa; niece and nephews:
Joey Massey, Zach Massey, Nick Chaviers, Jackson Chaviers, and
Francesca Chaviers; former spouse and long-time friend, Debbie Terry;
as well as numerous other family members.
A memorial service will be held on Sunday, August 20, 2023, at 3:00
p.m. at Bay Area Christian Church, 14550 State Hwy 3, Webster, TX
77598.
In lieu of flowers, please make contributions in honor of Robert
Chaviers to: The American Kidney Fund at www.kidneyfund.org