Robert "Bob" J. Dinklage, Jr.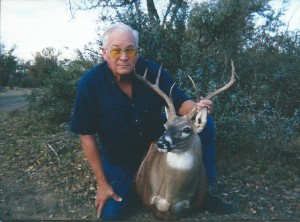 Robert "Bob" J. Dinklage, Jr., 77, of La Marque passed away on April 28, 2015 at his residence. He was born June 18, 1937 in Galveston, Texas to Robert John Dinklage, Sr., and Ella.
Bob was a resident of La Marque since 1968 and was formerly from Galveston, he worked 38 years as a La Marque Police Auxiliary officer, he retired from GAF-ISP after 41 years and 1 day.
Bob is preceded in death by his parents and brother-in-law Henry King. He is survived by his wife of 41 years Wanda Dinklage of La Marque, son Robert John Dinklage, III of Katy, two daughters Susan Mc Donald of Dallas, Jana Mc Loughlin of California, sister Juanita King of Dickinson, three grandchildren Randy Slagle and Jeema, Jordan Dinklage and Claudia and Natalie Slagle, four great grandchildren and numerous nieces, nephews and many friends.
A Memorial visitation will be on Sunday, May 3, 2015 from 3:00pm – 5:00pm at the James Crowder Funeral Home, La Marque.
Memorials may be made to the charity of your choice.