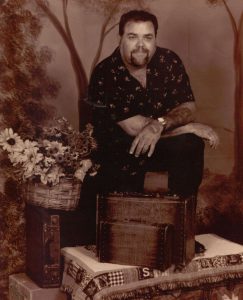 Ricky Coston, 70, of Texas City passed away on Monday, February 17, 2020 in Galveston, Texas.  He was born March 21, 1949 in Monroe, Louisiana to Andrew and Hazel Coston.
Ricky was a lifelong resident of Texas City and was a Truck Driver.
He is preceded in death by his parents and brother, Andrew W. Coston, Jr.
Ricky is survived by his spouse, Glenda Hodges, son Ricky Reiter and wife Michelle, sisters; Erma Rice, Mary Lewis, Loquita Mason and Idell Roberts and brother John Coston, Sr., and wife Ruth and  his granddaughter Carly.
The family would especially like to thank Dr. Karen Kislingbury and Dr. Khalife and UTMB Nurses on 9A.
A memorial visitation will be held from 5:00pm – 6:00pm on Thursday, February 20, 2020 at the James Crowder Funeral Home in La Marque with a Memorial Service at 6:00pm with Chaplain Kimberly Woda officiating.