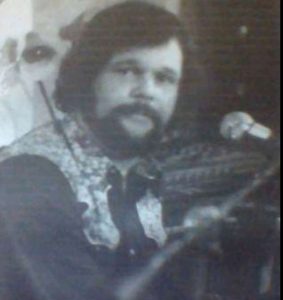 Rick Shaw Sr, age 69, of Galveston passed away on Monday, July 8, 2019, in New Braunfels Texas due to natural causes. He was born on November 28, 1949 in Houston Texas to Annabelle Grover and Gene Mitchell.
A memorial/celebration of life service will be held on July 27, 2019 10:00 am at Crowder Funeral Home in La Marque Texas.
Rick worked as an over the road truck driver for many years and was a piano player with several local bands throughout his lifetime. His hobbies included music, auto mechanics and BBQing. He was an avid fisherman and loved and respected the outdoors.
Rick is survived by his 3 sons and daughter, Rick Jr., Beth, Billy, and Robert, his sisters Debbie, Helen, Doris, his brothers Jimmy, Johnny, Gene, and Eddie, his grandchildren Ashley, Aimee, Amber, and Chandler, 3 great grandchildren, several nieces and nephews, and other family and friends.
Rick is preceded in death by his wife Maxine, mother Anabelle, father Gene, brother Rusty, Uncle Pete and Johnny, and many other friends and family members.
In lieu of flowers memorial donations may be given to the American Diabetes Association.