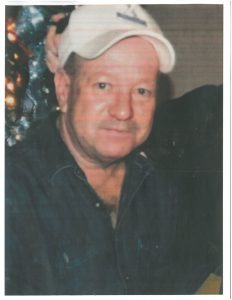 Richard Wayne Hart Sr., a resident of the Gulf Coast Area for over 60 years, passed away at age 63 on February 18, 2021 in Webster, TX. Richard was born in San Antonio, TX on January 2, 1958. He was of the Baptist faith, Richard was a member of the IUOE Local 450 and worked in the Oil and Gas Industry for over 36 years as a Crane Operator.
He is preceded in death by his parents, Woodrow and Olivia Hart Sr. Sister, Linda Napoli. Brother, Jimmy Hart.
Richard leaves behind his daughter, Marjorie "Nicki" Hart . Son, Richard Hart, Jr. "Ricky", wife Kerry. Grandchildren: Cheyenne Corl, Nathan Hart, Ashton Hart, and Evalynn Hart. Sister, Patricia Johnson, husband Donald. Brother, Woodrow Hart, Jr. "Bubba", wife Pat.
A "Celebration of Life" gathering will be held at the residence of Richard Hart Jr, in Alvin,Tx on April, 3rd 2021 from 12 to 5 PM