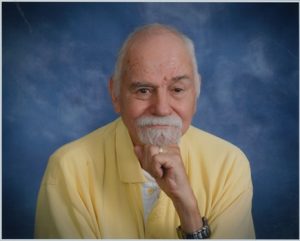 Richard Galindo of Clear Lake City, Texas passed away peacefully in the early morning hours of Sunday, March 8th at the age of 85. Richard had served in the Navy aboard the USS Smalley and retired from the Naval Reserve with more than a quarter of a century of service. In the late 70's he began working for NASA at the Johnson Space Center in Houston at the beginning of the Space Shuttle Program and later transitioned to the International Space Station Project. Richard was also an active member of the Knights of Columbus and together with his brother Knights worked on many local, national and international charitable efforts. He is survived by his wife of 63 years, Sylvia (Rodriguez) Galindo, his three children; Gunner Galindo, Casey Galindo and Khym (Galindo) McQuaide, many grandchildren, and great-grandchildren.
"If there ever comes a day where we can't be together, keep me in your heart. I'll stay there forever"
– A.A. Milne
Husband, father, grandfather, friend, he will be in our hearts forever.
Church services for Richard will be held at:
St. Bernadette Catholic Church
15500 El Camino Real
Houston, TX 77062
Tuesday, March 17th
10:00am Rosary
10:30am Mass
Cemetery services will be held at:
Houston National Cemetery
10410 Veterans Memorial Dr.
Thursday, March 19th
1:15pm