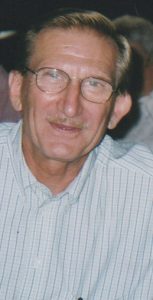 Richard E Nosek, 78, passed away December 14, 2022, in Houston, Texas. He was born in Hamtramck, Michigan to William and Lottie Nosek on February 16, 1944.
Richard bravely served his country for 8 1/2 years in the Marine Corp. which included 3 tours of Vietnam, earning him 3 Purple Hearts and numerous other medals. After leaving the Marine Corp., he had a career in Security that spanned over 50 years.
He is survived by his wife Susan, brother Ted and sister-in-law Christine Nosek, sister-in-law Marsha Brubaker, grandchildren Chelsea, Justin and James, niece, Lisa Nosek, nephews, Timothy, Brian, and Terry Nosek. Richard will be greatly missed by many close friends and extended family. He was preceded in death by his parents, brother Eugene, daughter Shannon. Sister-in-law Janet Titi passed away shortly after Richard.
Military ceremony to be held at Houston National Cemetery at a future date. In lieu of flowers, a tree can be planted in Richard's memory through the Arbor Day Foundation. Go to their website at arborday.org, scroll down to SHOP, click on TREES IN HONOR OF OTHERS and follow the instructions to make your donation.