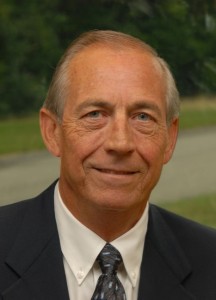 Richard Allen Schroeder, 71, of Dickinson, Texas passed away surrounded by his family February 11, 2016.  Richard was born December 20, 1944, to Charles Arthur and Mary Josephine Schroeder in Woodbury, New Jersey. Richard received a B.S. in Chemical Engineering from Bucknell University and was a chemical engineer and worked in sales for the SI Group of Schenectady, NY. Richard was a loyal member of the First United Methodist Church in Dickinson, loved ballroom dancing, as well as doing house, yard and furniture projects, and was an avid hunter and fisherman. He loved his two dogs, Ruby and Grace. Richard was preceded in death by his parents and by his first wife, Linda Ann Jaggard Schroeder.
He is survived by his wife, Patricia Nelson Baker Schroeder, daughter Elizabeth Lee Schroeder, son, Stephen Richard Schroeder and wife Zhongyuan Zheng, step daughters, Diane Baker Webb and husband Tracy, and Lori Baker Craig and husband Jon; step son Jamie Baker and wife Felicia, sister Barbara Brian and husband Doyle, brother Robert Schroeder and wife Kathy, mother-in-law Ann Jaggard, sister-in-law Ellen J. Walker, brother-in-law and family Stephen H. and Marilyn Jaggard, eleven nieces and nephews, ten grandchildren and one great grandson.
A memorial visitation service in his honor will be held 1:00 pm to 2:00 pm with memorial services at 2:00 pm, Sunday, February 14, 2016, at First United Methodist Church, Dickinson, Texas under the direction of Crowder Funeral Home, Dickinson, Texas.
In lieu of flowers donations may be made to:
National Multiple Sclerosis Society
Lone Star Division
8111 N. Stadium Suite 100
Houston, TX 77054
First United Methodist Church
200 FM 517 Road W
Dickinson, TX 77539
Please specify: building fund, youth ministries, or children ministries
Coastal Conservation Association
Galveston Chapter
6919 Portwest Dr., Suite 100
Houston, TX 77024