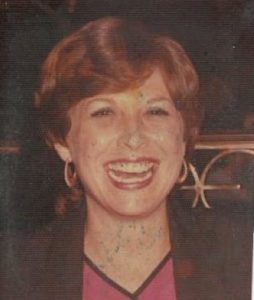 Raynez Sharon Orgeron (also loving known as Rainie, Big R, and Nonnie), 66, of La Marque passed away on Tuesday, October 4, 2016 in Texas City. She was born September 6, 1950 in Galveston, Texas to George Orgeron, Sr., and Pauline.
Raynez was a lifelong resident of La Marque. She was known for her fried food, her laugh and her love for her children, grandchildren and great grandchildren.
She is preceded in death by her parents and her brother George James Orgeron, Jr.
Raynez is survived by her daughter Stephenie Crum Biscamp of La Marque, Texas and son Brent Crum and fiancé Karie Hansen of Cibolo, Texas; and other sons Travis and Treaven Perthuis of La Marque, Texas; granddaughter Leaha Socias and husband Anthony III of Galveston; great grandchildren Myla Garza, Anthony Socias IV and Landon Socias; numerous nieces, nephews and friends.
Raynez will be missed be her family and friends.
The family would like to thank the staff and nurses at the Rio for the care of their mother.
A Memorial Visitation will be on Saturday, October 8, 2016 from 12:00N- 2:00pm at the James Crowder Funeral Home in La Marque. A Memorial Service will follow at 2:00pm.
The family would like to invite family and friends to visit at the house in La Marque after the service.