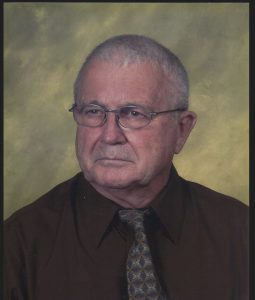 Pierre Bert, 87, passed away on April 26, 2023, at his home in Houston, Texas.
He is survived by his wife of 56 years, Jacqueline (Jackie) Bert, daughter Claudine Jeansonne (Randy), sons Kevin Bert (Johanna), Darren Bert (Sandy), and six grandchildren, Erik, Alexa, Sophia, Joshua Jeansonne, Noah and Clara Bert.
Pierre was born on March 28, 1936, to Charles and Elizabeth Bertagnolio in St. Germain, Tunisia. He came to the United States in 1957 and became a US citizen on April 30, 1965. He was preceded in death by his parents, Charles and Elizabeth; sister Sylvie Tomich; and stepbrother John Lincoln.
Pierre retired from Union Carbide Corporation in Whiting, Indiana and Texas City, Texas after 39 years of service. He served in the French Army as a paratrooper and later enjoyed skydiving recreationally. He was an avid runner, cyclist, and kayaker and loved watching his children and grandchildren grow up.  Pierre's family was his pride and joy.  After retirement, he enjoyed woodworking, taking a liking to carving canes, once built a wooden canoe, and taking a long ride on his motorcycle.
On Monday May 1, 2023 Pierre's family will greet guests from 12:00 pm to 1:00 pm followed by a Funeral Service at 1:00 pm at Crowder Funeral Home, Webster, Texas. Those wishing to make a memorial donation in Pierre's memory in lieu of flowers, please consider a donation to Texas Oncology or Essential Hospice.