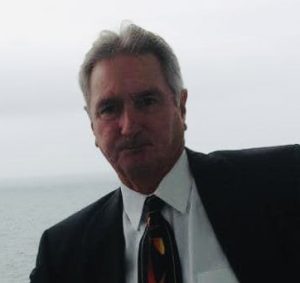 Peter Stanley Donzello, 74, of San Leon, Texas passed away on October 30, 2022.  Peter was born June 5, 1948, in New London, Connecticut to loving parents Anthony Carl Donzello and Lillian Woods Donzello.  Peter will be missed by all who knew and loved him.
He was preceded in death by his parents; brother Robert Donzello; sister Diane Lyn Todd; and brother David James Donzello.  Peter is survived by his best friend and love of his life for 36 years, Terri Lynn Donzello; brother Anthony (Tony) Donzello; stepson Chad Hartsook and wife Rebecca Hartsook and two wonderful grandsons, Jonathan and Kyle Hartsook, who he is extremely proud of, as well as numerous nieces and nephews.
Peter went to Morgan School in Clinton, Connecticut, played tuba in the band, and was Student Council President.  He is a graduate of Central Connecticut State College, graduating with Honors.  Peter is a U.S. Army veteran (1969-1971) honorably discharged.
Peter loved music and dancing with his bride…as he lovingly called Terri.   He was a passionate baseball fan, particularly the Astros, and you rarely saw Peter without his beloved yellow hat.
He wore many hats throughout his career.  To name a few, Director Program Development, Medical Technician, Director Administrative Services, Unit Manager of OB/GYN Nursing, Holter Analyst reading EKGs, Business Manager, Unit Manager of Psychiatric Nursing, Manager for Healthcare Information Systems, Manager for Nurse Staffing Office, System Analyst, and he retired as a Financial Analyst.  Peter retired with over 30 years of service with University of Texas Medical Branch in Galveston, Texas.
In his honor, a visitation will be held on Wednesday, November 9, 2022 from 6:00pm to 8:00pm at Crowder Funeral Home in Dickinson, Texas.
A poem Peter wrote in school when he as 11 years old:
"Poems are so tough
I write two lines and that's enough."