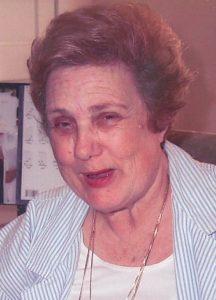 Peggy O'Neal, 83, of Dickinson, passed away on Monday, April 30, 2018.  She was born July 29, 1934 in Flatt, Texas to Milton and Edna O'Neal.
She is preceded in death by her parents, son George Dick and her sister Bobby Carter and brother John O'Neal.  Peggy is survived by her three sons Russell Scott Waddell, Chad Anthony Dick and Lyndon Troy Dick; her sisters and brothers: Betty Heffernan, Buddy O'Neal, Gerry Boudreaux, Donny O'Neal, Janice Wilson and Linda Carr; six grandchildren: George Dick, Timothy Troy O'Neal, Bryan Dick, Zoe Elizabeth Waddell, Erik Defoe and Abby Olthoff and ten great grandchildren.
A Memorial Service will be at 10:00am on Wednesday, May 2, 2018 at James Crowder Funeral Home in La Marque with Deacon Neil Lewis officiating.