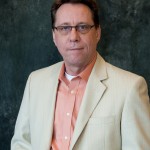 Paul Richard Hayes, of Bayou Vista, Texas passed away Monday, January 20, 2014, in Clear Lake, Texas of brain cancer, at the age of fifty-two.
Paul was born in Fort Worth, Texas on February 11, 1961 and attended public schools. He showed ambition at an early age and landed his first job, at the age of twelve, as a restaurant busboy. By age fourteen, he had been promoted to assistant manager. He became a skilled juggler, entertaining customers by juggling potatoes from the restaurant's kitchen. As a teenager, he also worked in a pet store, trading his hours for pets he brought home, and later, as a plumber's assistant. At the age of fifteen, he bought his first car, a blue 1970 VW Beetle. Soon after, he bought a drag racing car, a Plymouth Valiant. He raced around the block every day, and later said, "The neighbors called the cops every day, but they would never get there to catch me. By the time they arrived, the car was nicely parked." Paul took the Master Plumber test the day he turned eighteen, becoming the youngest Master Plumber in the state of Texas. His plumbing career lasted until 1992 when he accepted a position at Fluor in Houston as Senior Director of Operations. In his twenty-one-year career with Fluor, he traveled extensively and made friends worldwide. Paul held a Bachelor of Applied Science degree in Business from the University of Minnesota. He completed the Executive Construction Management Program at Texas A&M University Center for Executive Development. In his spare time, Paul enjoyed fishing, wine collecting, hunting and restoring his classic cars. Flying was another hobby of Paul's and he was an instrument-rated pilot. During his illness, Paul was a tireless advocate for cancer patients and spoke to cancer support groups, bringing his inspiring message of optimism and strength. His pamphlet entitled "Cancer: A Much Needed Attitude and Mindset Changer" was produced in June 2013.
Paul is survived by his wife of twenty-six years, Laura, and his children Ryan, Spencer and Sydney of Houston; his mother, Patricia Hayes and his brother and sister in-law, John and Cheri Hayes, of Fort Worth; his brother and sister in-law, Mike and Teresa Hayes, of San Antonio; and his sister, Susan Hayes, of Tarzana, California. He is also survived by his nephews and nieces, his co-worker and close friend, Susan Reece, his special friend, James R. Smith and his Doberman rescue dog, Riley.
Paul was predeceased by his father, David Phillip Hayes, and his beloved dog Cooper Hayes.
A memorial service will be held at 3-4 pm at Crowder Funeral Home Chapel, 111 E. Medical Center Blvd., Webster, Texas on Monday, January 27, 2014, the family will receive friends from 2-3pm. A reception will follow at 1013 Redfish, Hitchcock, Texas from 5-8 pm.
Memorial donations may be made to Dr. Marnie Rose Foundation (drmarnierose.org), supporting brain cancer research, if desired.