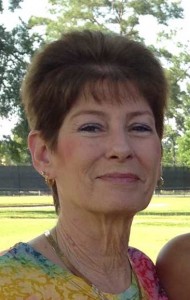 Pamela Ann Steinberg, 16 year resident of Pearland, passed away on June 27, 2015 in Houston, TX. Mrs. Steinberg was born July 23, 1956 in Houston, TX.
Mrs. Steinberg is preceded in death by her parents Joseph and Rosemae Tuffly Jr.
She leaves behind her husband, Brett A. Steinberg; daughter, Ashley Ann Steinberg; sister, Leslie T. Powell and brother, Joseph B. Tuffly III and his wife Leah. Also, numerous other loving family members and friends.
A memorial visitation will be on Thursday, July 9, 2015 from 5-8 pm at Crowder Funeral Home in Pearland.
Please make memorial contributions to: Child Advocates Inc.