Orestes "Tito" Mamud La Rosa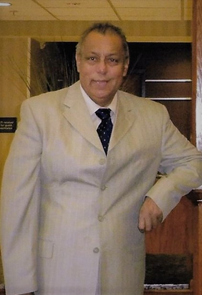 June 24, 1953 – April 19, 2019.
Orestes "Tito" Mamud La Rosa, 65 years old of Chiclayo, Peru, passed away peacefully on April, 19 2019.
He is proceeded in death by his Father Orestes Mamud; his mother Celia Mamud; his brother's Roger Mamud and Franklin Mamud; he is survived by the mother of his children Goya Mamud; his adoring son Nagib Mamud; loving daughter Lorena Borche; his siblings Elsa Galleno, Gladys Baker, Edgar Mamud, and Marilyn Berrondo; wonderful grandchildren, Stacy, Michelle, Jaden, Sebastian, and Adriel.
Tito Mamud was born on June 24, 1953 in the beautiful city of Chiclayo, Peru. Throughout his childhood he enjoyed spending time with his brothers and sisters participating in a multitude of activities and adventures. After graduating high school in 1968 he worked full time in a steel mill in the city of Chimbote, as a supervisor. In 1978, Tito Mamud married his sweetheart, Goya Mamud, and soon after became the proud father of two children; Nagib, and Lorena Mamud.
After moving to the United States with his family in 1989, Tito Mamud worked as a master mechanic for over 25 years specializing in foreign cars, and small engines. He was an exceptional fisherman who enjoyed life at the sea, sport fishing, and navigating boats. Throughout his life, Tito Mamud became an extraordinary cook that perfected a multitude of Peruvian recipes which included, his famous Ceviche, "Tito's green sauce", his grandkids favorite "Tallarines rojos", and Estofado de pollo.
He was a loving husband, devoted father, caring brother, dedicated uncle, and adoring grandfather who prided himself in spending time with those he loved the most. He was known to everyone as a person whose kindness and love exceeded all expectations by the execution of his words and deeds. Tito's kindness touched everyone who knew him personally, and it never stopped him from extending compassion to any stranger that required his help. Tito Mamud lived his life to the fullest surrounded by his family and friends. He will be truly and dearly missed.
The Viewing will be from 3pm to 5pm on Tuesday, April 23, 2019 at Crowder Funeral Home, 111 E Medical Center Blvd, Webster, TX 77598. Followed by a ceremony from 5pm to 6:30pm; and the reception will take place at 6:30pm. Family and friends are welcome.