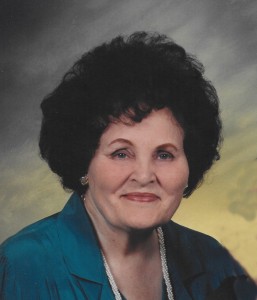 Norma Lea Plasek, 89, of La Marque passed away on Monday, August 15, 2016 in La Marque.  She was born September 18, 1926 in Oglesby, Oklahoma to George F. and Eunice D. Pugh.  Norma was a member of Queen of Peace Catholic Church in La Marque and a lifetime resident of La Marque.
She is preceded in death by her parents, her husband Frank Plasek and son Alvin Ray Plasek.
Norma is survived by her four daughters Linda Brown and husband Earl of Katy, Sharon Erekson of La Marque, Christine Pennington and husband Ted of Algoa and Cathy McDonald of La Marque; son George Plasek and wife Donna of Hitchcock; 22 grandchildren and 18 great-grandchildren.
A visitation will be on Tuesday, August 16, 2016 from 6:00pm- 8:00pm at the James Crowder Funeral Home in La Marque.  A Funeral Service will be at 11:00am on Wednesday, August 17, 2016 at the James Crowder Funeral Home with Rev. Bobby Hocking officiating.