Our beloved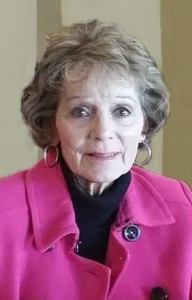 of Texas City passed painlessly from this earth on January 23rd, 2016, at the age of 78. Born on May 4th, 1937 in Horatio, Arkansas to Arvia and Henry Dean, Neoma met her future husband L. Jack Landriault while working in Dallas. They were married in 1963 and Neoma helped Jack establish the family business Ra-Jac Sales and Services while raising two children. Neoma was a dedicated mother and grand-mother, a great friend, a trusted adviser, an avid golfer and sports fan, a congregant of First Baptist Church in Texas City, and one of the charter members of the Lady Lions Club in Texas City.
Neoma was preceded in death by her parents and her cherished brothers and sisters George, Alice, Sonny, Janie, and Shirley, daughter Angela, and step-daughter Jacqui Joyce (Landriault) Assel. She is survived by her loving husband Jack, daughter Lori Folse and husband Phillip, son David Landriault and wife Christy, grandchildren Jason, Lindsey, Phillip, Kayla, Nicholas, Jordan, Jack, John, Roni Ray, great grandchild Conner, brother Gerald Dean, sister Bettye Daigle, and many other beloved family members too numerous to list.
We will come together to celebrate the life of this extraordinary woman during visitation on Sunday evening at 5pm to 8pm at James Crowder Funeral Home in La Marque. Her funeral will be held there at 10am Monday, and she will be laid to rest at Hayes Grace Memorial Cemetery.
Neoma had a smile that could light up the darkest room. We will see you among the clouds and in every sunrise and sunset, until we see you in heaven.