Neal Alan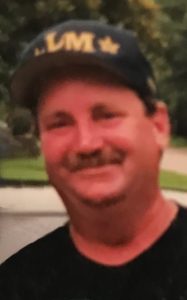 Mott "Dog", 58 of Santa Fe, Texas passed away Thursday, November 23, 2017 at his residence.
Neal was born November 9, 1959 in Texas City, Texas, the son of Claude E. Mott, Jr. and Joyce Corine Wallstein Mott. He was raised in La Marque and attended La Marque Schools. Neal is preceded in death by his mother Joyce McBride, father Claude E. Mott, Jr. and sister Claudette Holzworth.
"Dog" is survived by his two daughters and sons-in-law Amanda Settle and husband Blake Settle of Dallas, Texas, Michelle Stephenson and husband William Stephenson of Galveston, Texas; sisters and brothers-in-law Brenda Rice and husband Gerald Rice of Santa Fe, Texas, Tracy Delgado and husband Rod Delgado of Texas City, Texas; brother Dennis Mott of Dickinson, Texas; six grandchildren and numerous nieces, nephews and other relatives.
Visitation will be Monday, November 27, 2017 from 6:00 pm to 8:00 pm at the Crowder Funeral Home, 851 FM 517 in Dickinson, Texas. A Graveside Service will be held at 10:00 am Tuesday, November 28, 2017 at Galveston Memorial Park Cemetery in Hitchcock, Texas.