Mr. Raymond James Tawney Jr.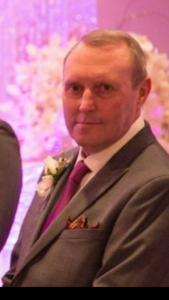 Mr. Raymond James Tawney Jr. was born April 23, 1946 in Baltimore, MD, and passed away September 23, 2015 in Houston, TX.
Raymond, also known as "Pookie" by family and Ray Ray by friends graduated from Sparrows Point High School in 1966 in Edgemere, MD and proudly served in the U.S Army for 3 years and spent 13 months in Korea. Raymond worked for AT&T for 23 dedicated years and retired in 2001. Raymond moved to Texas to be with his daughter Shannon and grandson Dwayne who were the joy of his life.  Raymond and Brenda were able to enjoy 15 wonderful years of retirement together with family.
Raymond had an amazing vision in life, he accomplished many goals and he thought of everyone before himself. He loved his family more than life itself; he was a gentle spirit with amazing strength and was liked by all. He was an amazing cook, a friend to all, and a jokester!  Raymond will be missed forever, but we will have so many fond memories of camping trips, beach outings, canoe rides and hunting trips with his daughter, grandson, wife and friends.
He is preceded in death by his parents, Raymond and Alverta Tawney Sr.; brother in law, Charles Wood and wife Mildred.
Raymond leaves behind to cherish his memories wife of 47 years, Brenda W. Tawney; daughter, Shannon Tawney Yancey and husband Michael James Yancey; one grandson, Dwayne Randolph Jeter;
sisters: Diane Bartlett and husband Edward and Martha Flowers; brother, Donald Tawney and wife Mary; brother in law, Percy James Wood and Wife Bertha; nieces and nephews: Michele Lambros, Stephanie Yox, Nicole Flowers, Allen Flowers, Donald Tawney Jr. Denise Tawney, Linda Young Kowski.
A Memorial Service will be held on Saturday, October 3, 2015 at 12 noon, in the chapel of Crowder Funeral Home in Pearland located at 2422 E. Broadway street Pearland, TX 77581.