Mildred "Milly" Irene Kube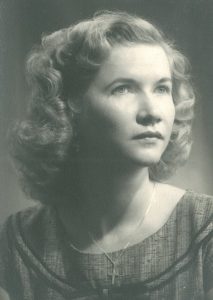 Mildred "Milly" Irene Kube, 95, a resident of Pearland since 1998, formerly of Nederland, TX passed away January 7, 2021. Milly was born July 20, 1925 in Hoboken, N.J.  She worked as a Legal Secretary in New York City for various insurance companies. Milly has been a resident of Texas since 1955.  She later became a Legal Secretary at B. T. McWorter in Port Arthur.  Milly attended St. Michaels Episcopal Church in La Marque. She was a former member of Holy Trinity Episcopal Church in Port Neches, where she worked as a church secretary and Milton worked as a Junior Warden. They also attended St. Stephens in Beaumont where they actively supported the Choir.  Milly was also a member of the Eastern Star.
Milly reunites with her husband of forty-five years, Milton Kube; son, John Kube; and her parents, John and Carolina Vandenberg.
Milly leaves behind her daughter, Pat Cecalek, and son-in-law, Milton; grandchildren: Trish Landrum, and her husband Chuck, Matt Cecalek, and his wife Karen. She is also survived by her 5 great grandchildfen: Tom Landrum, Caroline Landrum, Austin Cecalek, Zach Cecalek and Travis Landrum.
Graveside services will be 1:00p.m. January 16, 2021 at Oak Bluff Cemetery in Port Neches, TX.