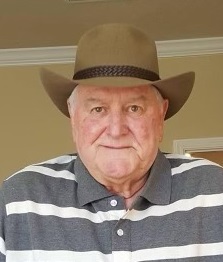 Milburn Sylvoy Gant, of Houston, passed away on Saturday, February 4, 2023 in League City, Texas at the age of 83.  He was born on February 7, 1939 in Austin, Texas to Adoniron and Barbara Gant.  He was preceded in death by his beloved wife of over 40 years, Shirley.  Milburn is survived by his daughters Barbara (Alan) Robb, Tracy Gant Smith, sons Gregory (Joy) Gant, Lawrence Gant, sisters Sylvia Gadd, Foy Moore, grandchildren Alex Robb, Christina (Tony) Kormos, Sydney Robb, Morgan Gant (Andy Balcom), Aaron Gant, Derrick (Alex) Gant, Tyler Smith (Bryan Coronado), Dylan Smith, Ian Smith, Austin (Katie) Gant, Taylor Svede and many loving great-grandchildren, family and friends.
After graduating from the University of Corpus Christi with his bachelor's degree in Marine Biology, Mel spent his career with the Houston Independent School District where he served as the head basketball coach and assistant football coach at Stephen F Austin High School. He also taught biology and oceanography. During his career, he earned a Master's Degree in education and later went on to be an Assistant Principal and the Athletic Director. He was passionate about serving as an educator and mentor in his community and many students became like family over the years.
He loved spending time with his family and friends, especially taking his grandchildren to the stadium or to the golf course, and traveling with Shirley. He was a wonderful story teller, teacher, husband, father, brother, and friend.
The Family will receive friends on Saturday, February 11, 2023 at 10:30am with a Ceremony at 11:30am at Crowder Funeral Home – WEBSTER LOCATION, 111 East Medical Center Blvd., Webster, Texas 77598.  Interment will follow at Mount Olivet Catholic Cemetery in Dickinson, Texas.