Miguel "Mike" C. Lopez, Jr.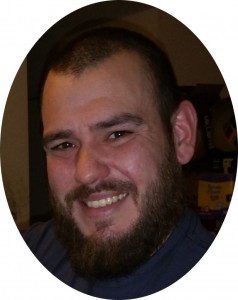 Miguel C. Lopez Jr.
"Mike Jr"
Was born on April 27, 1982 and the Lord gained another angel on June 20, 2016.
Junior was the kind of man that once you met him, he treated you like family. He did not judge anyone he accepted you for who you were and he put others needs before his own. He touched many hearts and will be greatly missed.
Junior leaves behind his mom, Kathy; dad, Mike; sister, Stacey; brothers, Kasey, Keven; brother-in-law, Chucho and niece, Lilleyana. Along with his grandma, Blanche; and many other family members including aunts, uncles, cousins, and a multitude of friends.
Closed casket visitation will be held on Friday, June 24, 2016 from 4-7 pm at Crowder Funeral Home in Dickinson, Texas 77539 at the corner of 517 and 646. The service will be held on Saturday, June 25, 2016 at 10 am.