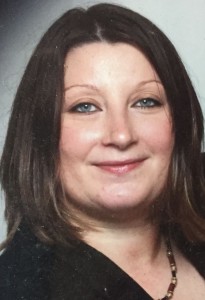 Michelle Lee Adams, 35, was born May 30, 1980 and went to be with the lord on December 7, 2015.
Michelle was a caring mother, loving sister, devoted daughter, kind friend and an amazing woman to her fiancé, Kip.
She is preceded in death by her father, Michael; daughter, Paige and grandfather, Larry.
Michelle leaves behind her children: Brooke 21, Shyann 12, Bryce 11, and Dekin 6; fiancé, Kip Williams; mother, Terrie Sutton and husband Houston; brother, Michael Adams Jr.; grandmother, Paula Dare; and numerous aunts, uncles, and cousins.
Michelle was a ray of sunshine to all who knew her; always putting others before herself her main goal in life was to be the best mother. She will never be forgotten and will continue to be in our hearts each and every day.
A celebration of life will be held on Saturday, December 12, 2015 at 11:00 am at Friends Community Church, 1624 Hwy 35 E. Angleton, TX 77517.