Michael Steven Fowler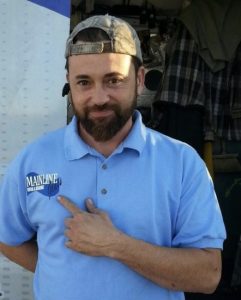 45 Yrs Young Of Friendswood TX, passed away unexpectedly on Saturday , September 17th 2022. He was born Jan 29th 1977 , in Alvin TX .
Michael was a free spirit , a gentle soul.who loved his family and friends, and believed in goodwill to his fellow man. He would give from his overflowing heart if it meant helping someone else. Michael was never married, although he was deeply loved and had relationships where he remained close friends.. He never had children, but he had his nieces & nephews that he loved dearly. His real babies were his cat Sammy and his little dog PooPoo Head. Michael was a Self Made Businessman, Smart Honest , Sincere. He put his heart and soul into his company . Michael was survived by His Father Robert Fowler, his wife Jean.Sister Darla Billiot, Brother Robert Fowler,Sister Julie Fowler Baker. Also his many Nieces and Nephews. And Many close friends Michael was preceded in death by His Mother Tony Darlene Fowler , His Sister Ginger Sutherland, And Jamie Fowler. Along with all of the Paternal and Maternal Grandparents.
In Michael's honor a visitation will be held in the Crowder Funeral Home Chapel, Dickinson, Tx Sunday September 25, 2022 from 12:00-2:00pm. A funeral service will follow at 2:00pm.