Michael Anthony (Tony) Secino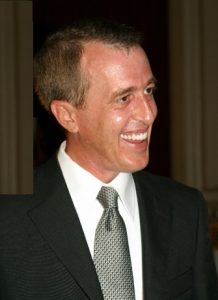 Michael Anthony (Tony) Secino, 56, passed away on Saturday, July 17, 2021 in Seabrook Texas.  He was born on December 7, 1964 in Myrtle Beach, South Carolina to Colonel Joseph C. Secino and Audrey I. Secino.
He was preceded in death by his Father, Colonel Joseph C. Secino, USAF, Ret., his sister, Jody Secino and nephew Chris Secino.  He is survived by his loving and dedicated wife, Lauren Secino, his Mother Audrey I. Secino, his brother Colonel Joseph W. Secino, USA, Ret. (Melite), his Mother-in-law, Sofia David, two Sister's-in-law Josefina and Cecilia David, one nephew Francisco David, one niece Katie Secino and his beloved pets Beni and Raton, his lizards, and birds.  He will be deeply missed by his family, and coworkers.
Tony received a Bachelor of Electrical Engineering from Auburn University in 1989 and a Masters of Environmental Engineering and Science from John Hopkins University in 2019.
His professional career started at Marshall Spaceflight Center in June 1989 working for Teledyne Brown Engineering.  From there, Tony moved to Atlanta Georgia working for BellSouth Corporate Tower and then on to Hartsville, South Carolina working for Sonoco Product Company Corporate Headquarters.  He ultimately landed his dream job of working at NASA at the Johnson Space Center in Houston, Texas.  At NASA-JSC he worked in Electromagnetic testing of flight hardware, directly supported the International Space Station Program, and ultimately became the Project Manager for the Gateway Portable Computer Project with the goal of delivering laptops and servers for astronauts aboard the Gateway Lunar-orbiting outpost.
Tony was an enthusiastic and passionate engineer who brought a positive attitude and a can-do spirit to his work.  He was an outdoor enthusiast and animal lover with a kind heart.  Tony was a good man and loved rescuing and nurturing animals in need.  He was a man of honesty and integrity who was very proud of his family's military history.  He made meaningful personal connections with his coworkers throughout his career and he will truly be missed by all who had the pleasure of getting to know and work with him.  He will especially be missed by his loving wife, Lauren Secino.