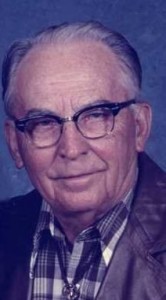 Meredith Lynn Bishop, 96, of Dickinson passed away January 3, 2015.
He was born October 22, 1918 in Washington County, Iowa.
He was predeceased by parents Warren L. Bishop and Mamie White Bishop; brothers Hugh, Marvin and Warren Bishop; sisters Hillman Bishop and Florence Littrel.
He is survived by his loving wife of 69 years Gloria Santarelli Bishop, sister-in-law Emily Bishop; brother Kenneth (Lorraine) Bishop; sister Helen Jean Dupuis (John); daughter Marsha Bishop Armstrong (Larry); sons George Bishop (Judi) and Michael Bishop (Paula); five grandchildren, seven great-grandchildren, nephews and nieces.
Mr. Bishop served in the U.S. Coast Guard during WWII.
He was born and grew up on a farm in Iowa and owned a farm for many years.
He moved his family to Galveston in 1959 after selling the farm.
In Galveston he worked at the grain elevator and for many years the Military Sea Transportation Service.
After service with MSTS he was employed by and retired from the Corps of Engineers.
He was a Dallas Cowboy and NASCAR fan and enjoyed classic country music.
Services will be held on Wednesday, January 14th at Dickinson Crowder Funeral Home.
Visitation will be 9:00 AM- 11:00 AM with the service at 11:00 AM followed by burial at Grace Memorial Cemetery.
In lieu of flowers please donate to the charity of your choice.