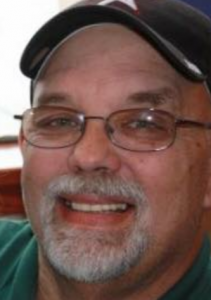 Melvin Dale Bass, 67, resident of Pasadena, Texas, passed from this life, Thursday, November 8, 2018, surrounded by his family. He was born in Little Rock, Arkansas, to proud and loving parents, Melvin and Geraldine Bass on February 23, 1951.
Melvin was a lifetime resident of Galveston and Harris counties. He served his country proudly in the U.S. Army, was a member of the Eagle Lodge and a life long Baptist. Melvin worked for Nasa in the security field.
He was preceded in death by his parents, and wife Pam Faye Bass, and sister Barbara Minter.
Melvin leaves to cherish his memory, his wife Pamela Jordan; daughter, Audrey Hammonds; son, Timothy Bass; sister, Sandra Hammack; as well as five grandchildren; and numerous friends and relatives.
In his honor, a funeral service will be held Saturday, November 10, 2018 at 10:00AM in the Crowder Funeral Home Chapel in Dickinson, Texas. Interment will follow at Galveston Memorial Park in Hitchcock, Texas