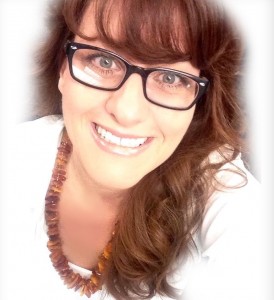 Melissa Wolvin-Goldman, age 44, of League City, TX, passed away on Saturday, September 5, 2015, surrounded by her loving family. She was born December 11, 1970, in Southfield, MI, to Kenneth and Judith Wolvin. Melissa graduated from Kettering High School in Waterford, MI, and touched the hearts of many friends before spending the rest of her life in Texas.
Melissa is survived by her husband, David Goldman; precious daughter, Samantha ("Sammye") Darling of Austin; brother, Michael Wolvin of Houston; parents, Ken and Judee Wolvin of Houston; stepsons, Sam, Matthew, and Jonathan Goldman; many loving aunts, uncles, nieces, nephews, cousins, and a host of incredible friends. She was preceded in death by her maternal grandparents, Bartley and Rose Suzor, and by her paternal grandparents, Raymond Wolvin and Thurza Rehberg.
Melissa pursued a career in space exploration at NASA and with the Orion Program. Her infectious laugh and smile will be greatly missed by her loving friends in Houston and abroad. However, the job Melissa enjoyed most was being a Texas A&M University Aggie Mom and supporting Sammye in all her endeavors.
It is both the family and Melissa's wish that in lieu of flowers, donations may be made to Texas Service Dogs, a non-profit organization dedicated to helping individuals with disabilities, 305 E. Yager Ln, Apt. 937, Austin, TX, 78753. Melissa fervently supported Texas Service Dogs, which was founded and directed by her daughter, Sammye.
Visitation will be from 4 to 8 p.m. Friday, September 11, 2015 and from 9 a.m. to 11 a.m. on Saturday, September 12, 2015. Funeral services will follow Saturday visitation at 11 a.m. in the Chapel of Crowder Funeral Home, 111 E Medical Center Blvd, Webster, Texas.