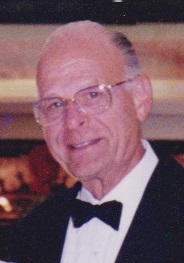 Max Dale Largent D.D.S., age 91, passed away on February 5, 2015. He was born on February 28, 1923 in Winchester, VA to Flournoy and Ethyl Largent. Max was preceded in death by his cherished wife of 52 years, Hazel Danner Largent. He is survived by his loving son, Max Dale Largent II.
Dr. Largent dedicated his career to being an exceptional dental educator and mentor.
He was highly regarded and respected by his colleagues, friends and the many students whose lives he touched.
After 40 years in the profession that he loved, Max retired from Baylor College of Dentistry in 1990 as Associate Dean Emeritus.
A memorial service will be held at a later date in Charlottesville, VA.