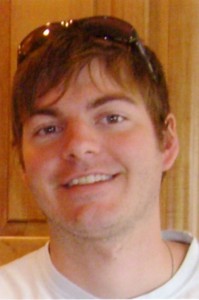 Matthew Ryan Melton resident of Dickinson Texas, 32, passed from this life, Friday April 29, 2016.
He was born in Dallas, Texas on July 29, 1983 to proud parents, Michael Melton and MonicaM. Melton. He attended
Texas Tech where he received a BBA in Marketing and went on to the University of Texas at Dallas where he
achieved a Masters in Accounting. Matthew was a member of Kappa Sigma Fraternity. He was employed as an
accountant in the oil and gas industry.
Matthew leaves to cherish his memories, his father, Michael A. Melton; mother, Monica M. Fisher and step-father, Bob Fisher;
his three sisters, Jennifer Ranno, Katherine Rolle and Rebecca Strong as well as his brother, Andrew Fisher.
A funeral service will be held Saturday, May 7, 2016 at 10:00 am in the Crowder Funeral Home
Chapel, in Dickinson, Texas.
In lieu of flowers the family requests donations to be made in Matthew's name to the Charity of your choice.