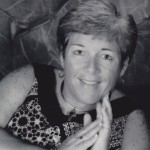 Services for Mashelle "Shelly" Bollin, 48, who passed away Saturday, January 25, 2014 at home in Friendswood, Texas, after a battle with cancer, will be held 10:30 a.m., January 31, 2014 at Trinity United Presbyterian Church in Indianola, Iowa with burial following in the Indianola I.O.O.F Cemetery.
Survivors include her parents, Marlin and Lorena Bollin; sister, Susan (Steve) Westra; brother, Tracy (Laura) Bollin; Nieces, Jessica Bollin, Kaitlyn Bollin, Lena Westra; Nephews, Casey Westra, Alex Westra, Carter Westra, all of Indianola; and Cindy Deska, best friend and long time supporter, Austin, Tx. She was preceded in death by her grandparents and her sister, Nancy Bollin.
Shelly touched the lives of thousands of children through her teaching and coaching. She led her teams to great success over the years, including her State Championship Team from Brazoswood High School and her National Softball Coach of the year accolade in 2000. She changed careers for a few years during which time she worked at the Bobby Ford Dealership and the Leo Martin Chevrolet Dealership. She returned to teaching in 2012 when she accepted the position as teacher and softball coach at Clear Brook High School, Friendswood.
Visitation will be held Thursday, January 30 from 4 to 8 p.m. at the Overton Funeral Home where family will be present from 5 to 8 p.m.
A Celebration of Life Service will be held at the Brazos Pointe Fellowship Church in Lake Jackson, Texas on Sunday, February 16th at 2:00 p.m.
In lieu of flowers, memorial gifts may be given to Shelly Bollin Scholarship Fund, c/o Peoples Bank, P.O. Box 735, Indianola, IA. 50125.