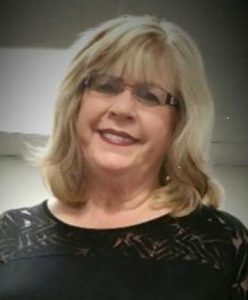 Mary Ann (Robert) Abel, 67, gained her heavenly wings on August 27, 2021 after a brief illness.  She was born in Texas City, TX to Charles Ray & Annie (Prets) Robert on September 22, 1953.
She was a longtime resident of La Marque, TX and graduated from Hitchcock High School in 1972.  Mary Ann was employed at Alfred Conhagen Inc. for 34 years at the time of her passing.
Mary Ann was a woman with a passion for many things.  She was an avid shopper who loved spoiling her grandkids, decorating her house for every season & occasion and LOVED her Houston Astros!  She never missed a game even if it she had to watch them on her cell phone while out and about.
Mary Ann was preceded in death by her parents, aunts, uncles, and cousins.
Left to cherish her memories is her daughter Lori (Bosworth) Harwell and son-in-law Tracy Harwell; grandchildren Addison Harwell, Hunter Harwell, and McKenzie Harwell; Special and dear friends Clarisa Cantu, Linda Thomas and Angil Smithson.  Also, left to cherish her memory are numerous nieces, nephews, cousins, family, a host of friends, and beloved cat Tori.
A Memorial Visitation will be held on Thursday, September 16, 2021 from 5:00pm-7:00pm with the Vigil and Rosary to follow at 7:00pm at the James Crowder Funeral Home, La Marque.