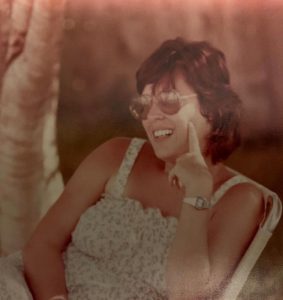 Mary Ann Hughes Murphy, 73 passed away peacefully on February 24th, 2020 in her home in Webster Texas. Her death was preceded by her son Jeffrey Bentley Hester and her husband Ross Buford Murphy. She was born in Jacksonville, Florida on January 24th, 1947 to Charles William and Mary Anna Hughes.
Mary Ann is survived by her children: Steve Bradley Hester, David Aron Levine (and his wife Lauren), and Anna Levine Taub (and her husband Adam); her brothers: Robert Bentley Hughes and Frank Smythe Hughes (and his wife Joan); grandchildren: Autumn, Amos, Dax and Moses; and her dog Ginny Lou.
Mary Ann was a caring mother, a devoted friend and kind soul to everyone she met. She always loved animals and had many dogs over the years including Ty, Ginger and Ginny Lou. Mary was a wonderful cook and everyone specially looked forward to her Thanksgiving dinners. Mary will be remembered for her generosity to family, friends and strangers alike, and her loving heart.
A small memorial service with family was held on Friday afternoon February 28th, 2020. In lieu of flowers those wishing to make a memorial donation in Mary's name may do so to the SPCA http://www.houstonspca.org or Child Advocates http://www.childadvocates.org