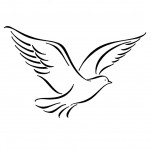 Martin Barron Starnes, 64, of Dickinson, Texas passed away at his home February 7, 2016.  Martin was born February 26, 1951 to Harlan and Dorothy Starnes in Ft. Worth, Texas.  He was an Audio Visual Engineer and a member of the Clear Lake City Elks Lodge. Martin was a loyal member of Holy Trinity Episcopal Church, Dickinson, Texas. Martin was preceded in death by his parents and sister Margie Wood.
Martin is survived by his loving wife Wendy Starnes, , daughter Katherine Tucker, sons Scott Latzer and wife Cristie, Joseph Tucker and wife Dana, and Michael Tucker, grandchildren Devin Frazier, Alyssa Tucker, Alexis Tucker, Alex Tucker, Alayna Tucker, Alicia Latzer, and Dalton Latzer, Father-in-law Bruce Rook, sister-in-law Cindy Anderson and husband Ray, brother-in-law Kevin Rook, niece Kay Lynn Britz, nephew Tony Wood and wife Charity, numerous cousins, and his special friends Teresa and Keith Antley, Daniel Antley, and Pat and Jack Rogers.
A memorial service in his honor will be held 7:00 pm, Thursday, February 11, 2016, Holy Trinity Epsicopal Church, Dickinson, Texas. In lieu of flowers, a memorial donation may be made to the charity of your choice.