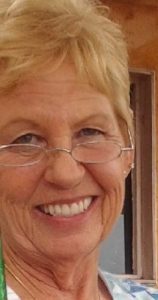 Martha Eleonora Arvidsson passed away on Sunday, September 2, 2018, in Dickinson, Texas, at the age of 66.
She graduated from Santa Fe High School with honors in 1970. During her life she worked in multiple fields of employment. Some of her favorites were working for Moody Gardens and Gulf Greyhound Park, both with ticketing and sales department. Most recently she was a driving instructor with a driving School in Pearland, Texas. She loved volunteering in her community which was evident by her participation with the Dickinson High School Band/Boosters and most recently working towards student safety within the school setting.
Martha was a loving mother, daughter, sister and dear friend. She was preceded in death by her father and mother, Oscar and Helga Arvidsson, and her husband, John Messina. She is survived by her only daughter, Kristen Messina, and her brother, Oscar Arvidsson and Lois Lawry. She was a caretaker of her mother and close friend.
Martha loved all animals more than life itself and was always rescuing dogs. A Celebration of her life will be at Crowder Funeral Home in Dickinson, Texas, 851 Farm to Market 517 Rd W, Dickinson, TX 77539, at 10:00am on Saturday, September 8th, 2018.
You may choose to send flowers and/or In lieu of flowers, make a donation in Martha's name to Southern Comforts Animal Rescue Group, 15019 South Baylan Street, Santa Fe, TX 77517, leeselman@comcast.net.