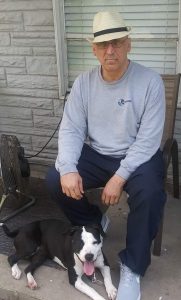 Mark Christopher Delgado, 57, of Pasadena passed away on Saturday, February 29, 2020 in Houston, Texas, after an extended battle with cancer.  He was born April 9, 1962 in Galveston, Texas.
Mark graduated from O'Connell High School in Galveston where he was a multi-sport athlete. He helped guide his high school baseball team to the state championship his senior year and later played baseball at Central Arizona College.  He went on to play for the Helena Gold Socks of the Pioneer League.  He remained an avid sports enthusiast throughout his life.
Mark will be missed by his family and friends.
The family would like to thank the teams from Baywood Crossing Rehabilitation Center and Harbor Hospice for their care of Mark.