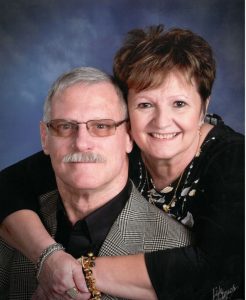 Marion Lee Sanders, 67 of Texas City passed away on Monday, May 13, 2019 in Houston, Texas.  He was born September 19, 1951 in Texas City to Luther and Norma Sanders.
Lee lived in Texas City his entire life; he retired from Sterling Chemicals after 32 years and was currently employed at BP Chemicals in Texas City.
He is survived by his wife of 49 years, Thelma Sanders, his daughter Alisha Brown and son-in-law Matt Brown, grandchildren Grant and Madison.
A Memorial Service will be held at 10:00am on Friday, May 24, 2019 at First Baptist Church Texas City at 10000 E.F. Lowry Expy, Suite 2000, Texas City, TX   77591 with Brother Robert Miller officiating.
In lieu of flowers: donate to FBC-TC Building Fund, www.fbctc.com