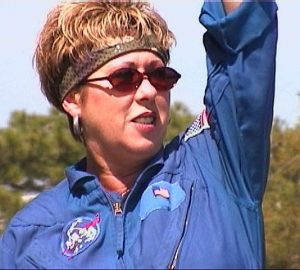 Marilyn Kaye Lewis, 56, left us all to join the angels in Heaven on September 19, 2016, with her loving family and friends by her side.
Marilyn was born on July 9, 1960 in Sacramento, California to Jack and Betty (Johnson) Hagans. In 1970, the Hagans family moved to Texas where Marilyn went on to graduate from Clear Creek High School in 1978.  She is survived by her mother Betty, brother Terry Hagans and wife Tami, her sister Sandy Cowden and husband Chris, her daughter Amanda Lewis, her son Matthew Lewis and wife, Teela;  She also has two grandchildren, Heidi and Bryce, which she absolutely adored along with many nieces and nephews.
Marilyn was a confident woman. She was beautiful inside and out.  She was most proud of herself for her accomplishments while working for NASA since 1997.
Marilyn will forever be missed. She was a mother, a daughter, best friend, a sister, a coworker and an aunt.  Now she is our Angel.
A Memorial Service will be held at 11:00am on Saturday, October 1, 2016 at the Crowder Funeral Home in Webster.