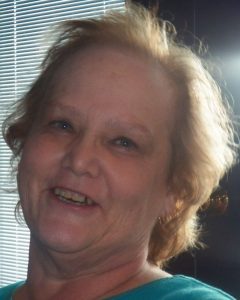 Marianne McLaughlin, 68, of Pearland, TX., was born October 8, 1952 in Houston, TX., passed away peacefully in her sleep and was received by her Lord on December 29, 2020.
Marianne is preceded in death by her parents, Tommy and Janice McLaughlin; and brother, Paul McLaughlin.
She leaves behind her brothers: Johnny, Doug (JoBeth), and Jim McLaughlin, her nieces Molly Sullivan (Matt), Emily Siscoe (Derek), Kelly McLaughlin, and Jennifer Walker, her nephews: Justin and James Walker; her great nephew: Eli, Nathan, and Benjamin Sullivan; her great nieces: Josie Siscoe, Jesslynn and Brooklynn Walker; numerous friends, a host of friends and co-workers at Amegy/Zions Bancorp who brought her great joy every day
Visitation will be held at St. Helen Catholic Church in Pearland at 9 a.m. with a funeral mass to begin at 10 a.m. January 4, 2021. Burial to follow at Forest Park Lawndale in Houston.
Masks and social distancing protocols will be required at the service and cemetery.