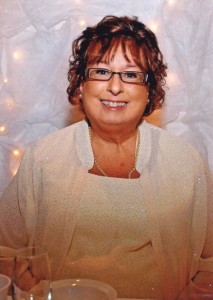 Marian Spozio, 61, passed away surrounded by family on March 9, 2016 in Houston, Texas. She was born on October 15, 1954 in Steubenville, Ohio to George and Rose Mulrooney. Marian is survived by: former spouse, Ron Spozio; son, Ronald Spozio (Kennalyn); daughter, Nicole Olivares (Manuel); sister, MaryMike Dunlevy; brothers, Patrick, Timothy, and Thomas Mulrooney; granddaughter, Eleanor and numerous family members and friends. She is predeceased by her father George Mulrooney.
Marian earned a Bachelor Degree from the Franciscan University of Steubenville. She worked as a Lab Technician at Trinity Hospital West and as a Science teacher for Steubenville Catholic Central and Clear Brook High School. She had a passion and talent for singing and loved to spend time laughing with family and friends. She especially loved playing with her granddaughter Ella.
Marian carried herself through life with the utmost grace and inspires us with her strength and perseverance. She was caring and provided motherly kindness to everyone in need of encouragement. She had a generous sense of humor and her laughter was a catalyst to a conversation. Marian has touched many lives and we will carry the gifts of strength, compassion and laughter she has given us every day.
A memorial will be held on Tuesday, March 15, 2016 at 10am at St. Bernadette Catholic Church, 15500 El Camino Real Houston, Texas 77062. In lieu of flowers those wishing to make a memorial donation in Marian's memory may do so to the Scleroderma Foundation, 300 Rosewood Drive, Suite 105, Danvers, MA 01923 or online at www.scleroderma.org.