Margie Arrington Cassity Runyon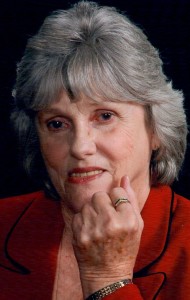 Margie Arrington Cassity Runyon went to be with the Lord on September 1, 2015.
Margie was born May 3, 1940 in Ashland, KY to Hubert and Geneva Arrington. She lived in the League City and Friendswood areas for 28 years and was the longtime director of Children's World Learning Center on Bay Area Blvd. Margie attended Seabrook United Methodist Church and was lately the Director of their Children's Day-Out Program. She was a proud Kentucky Colonel and a member of the National Association for Education for Young Children.
Margie is preceded in death by her husband, Delbert E. Runyon, her parents, and step-daughter, Kim Clevenger.
She leaves behind to cherish her memory, daughters: Debra Purvis and husband Gerald, Kristi Murray and husband Brian; step-daughter: Gina Smith and husband David; sons: Thomas Cassity and wife Tracy, and Jeffrey Cassity; brother, David Arrington and wife Tina; 7 grandchildren: Bryan Leslie, Elizabeth Cassity, Andrew Cassity, Erin Cassity, John Murray, Gabriel Purvis and Emma Murray. She also leaves numerous friends and relatives in Texas, Ohio, and Kentucky.
Visitation will be held on Thursday, September 3, 2015 from 5-8pm at Crowder Funeral Home in Pearland. Memorial service will begin at 1pm Friday, September 4, 2015 at Seabrook United Methodist Church.
In lieu of flowers, the family requests that donations be made to St. Jude's Children's Hospital in Margie's memory.