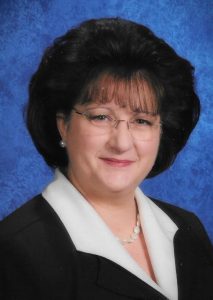 Malinda Givens Burke
My darling, sweetheart and love of my life, Malinda Givens Burke, passed away peacefully into the arms of God on December 24, 2016. She and her husband Daniel have resided in Parker, Texas since 2008.
Funeral services will be held on Saturday, December 31, 2016 at 11:00am at the League City United Methodist Church in League City, Texas. Visitation with the family will be on Friday from 6-8:30pm at Crowder Funeral Home in League City, Texas. Graveside service will be at Forest Park Lawndale Cemetery. A reception will be held at the League City United Methodist Church hall after the graveside service. The family requests that any donations in her name be made to the American Cancer Society or the St. Jude's Children's Research Hospital.
Malinda was born on July 16, 1954 in Rankin, Texas to her parents Marguerite and the late Jack C. Givens. She is survived by her husband Daniel Burke, son Christopher and Jean (spouse) Burke, grandsons Vaughn and Peter Burke, mother Marguerite Givens, brother George and Christine (spouse) Givens, and nieces Skye, Leili and Rachel Givens.
Malinda grew up in Houston, Texas, graduated from Sharpstown High School and attended college at Stephen F. Austin State University. She graduated with  a B.A. in English and Spanish, and received her Teaching Certification in education. Later, she attended the University of North Texas and added a mathematics Teaching Certification. Malinda and husband Daniel met while attending SFASU and were married in May 1976. After marrying and graduating from college, they moved to the Dallas, Texas metropolitan area where they began their family. Malinda began her teaching career in Lewisville, Texas in 1979. Malinda was an outstanding educator for 32 years. She loved to teach middle school (6th, 7th and 8th graders). She taught 20 years in Lewisville ISD and was part of the team that developed the Gifted and Talented program and curriculum there. She taught Gifted and Talented children for 10 of those years. After her husband's transfer for work in Mississippi, Malinda continued her teaching career in the Rankin County School District. While teaching middle school, she partnered with another teacher and they developed a program to help "at risk children" performing below grade level. All of these children went on to graduate from high school and many went on to attend college. Malinda was selected by the school district to become a Resource Specialist to help improve teaching methods to enhance student learning (K-12). Through her leadership and guidance, students' testing scores improved significantly. As a result, the school district expanded the Resource Specialist Program, further making a major impact on the education of students.
After returning to Texas, Malinda taught Geometry at Boyd High School in McKinney, Texas. She became the department Team Leader, helping to guide and support other teachers on her team. She retired in June 2012, but continued to tutor her grandsons, niece and neighbors' children.
As a career educator, Malinda was selected multiple times as an "Outstanding Teacher of America" by her students, awarded "Teacher of the Year" for Lewisville ISD (TX), selected as a 2001 USA Today "All-USA First Teacher Team" and the Jackson, MS Metro Chamber of Commerce "Teacher of the Year".
Malinda loved working on the family genealogy and helped others discover their family history. Malinda was an active member of the Daughters of the American Revolution (DAR) with the Bernardo de Galvez Chapter in Allen, Texas.
The family would like to thank their family, friends and caregivers for all their prayers, support, help and compassion that they provided to us. God bless you all.