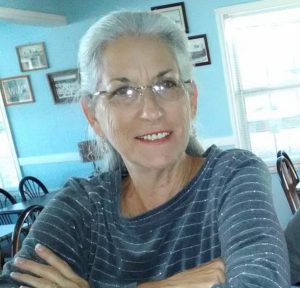 Madelen Carrel Poston, 69, of Texas City, passed away Saturday, September 15, 2018, at her residence surrounded by her loving family and gracious caregivers.
Born January 16, 1949, in Galveston, Texas to Paul Eve Bennett and Amelia Lassen Bennett, Madelen was a 1967 graduate of Hitchcock High School. She was married to her loving soulmate, Sidney "Butch" Poston on February 28, 1969. They later had two daughters, Jennifer and Carla, and shared a beautiful life together.
Madelen was active in the community at local farmers markets and events where she was known as "The Pickle Lady". She rapidly gained a large client base that fell in love with her numerous delectable selections of delicious pickled items and amazing jellies and jams. Before this, she worked with her loving husband as co-owner of a storage business in Santa Fe, TX and also Texas City Glass and Mirror for over 20 years. She loved fishing, resale shopping, blues music, and cooking was her passion, but her greatest love was her grandchildren. She loved being a grandmother and spending time with her grandkids was one of her greatest joys. She was a wonderful mother, sister, and friend to so many, more than anyone could ask for. She fought a courageous battle with Pancreatic Cancer all the while never showing fear and staying as strong as she possibly could. She was truly an inspiration to many and will be forever missed.
Preceded in death by her parents, sisters Margaret Standley and Susan Bennett, brother Joseph Bennett and her husband Sidney C. Poston; Survivors include her daughter Jennifer Rives and husband Jeff, grandson Matthew of League City;  daughter Carla Coy and granddaughter Kianna of Cypress, TX; brothers Paul of Santa Fe, James of Humble, Luther of Santa Fe and John Bennett of Alvin.
Services will be held at 11 am on Saturday, September 29th at Heritage Park Baptist Church, 2732 FM 528, Webster, TX 77598.