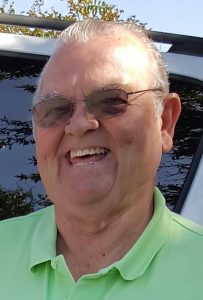 Mack Cravey, 75, of Jesup, Georgia passed away on Sunday, February 4, 2018 peacefully after a short illness in Clear Lake Shores, TX. He was born November 19, 1942 to Benjamin and Ruby Cravey in Turner County, Georgia.
He was a member of Touched by Faith Ministries International and Gideons International; he is a retired business owner and retired from Georgia Department of Transportation.
Mack is preceded in death by his parents Benjamin and Ruby Cravey; brothers, James and Milton Cravey; sister, Lucille Ponder, all of Ashburn, GA and sister, Carolyn Culpepper of Warner Robins, GA.
He is survived by his wife, Joyce Cravey; daughter and son-in-law, Sherri and Robert Whitaker; grandson, Joshua Whitaker all of Clear Lake Shores, TX.
A graveside service will be at 2:30pm on Friday, February 9, 2018 at San Jacinto Memorial Park Cemetery in Houston, Texas with Drs. Regina and Jacob Morris officiating.
In lieu of flowers donations may be made to Touched by Faith Ministries International 2925 Gulf Frwy South, Suite B #226 League City, TX 77573-6750.