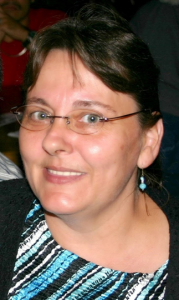 It is with great sorrow that the Trahan Family must announce the death of Lynn Dale Watkins Trahan. She passed peacefully at home with her family on Thursday, November 21, 2019.
Lynn was born in Mt. Holly, New Jersey on August 27, 1959 to her parents Nancy Elizabeth Watkins and Thomas Yewell Watkins. She was the third of six children. Lynn is survived by her husband, Donald Trahan, Sr., her children, Christina Tyler, and Elizabeth Quinn, her son-in-laws Gilbert Joseph Tyler, III and Andrew Quinn, her grandchild Jacob Tyler, her sisters Peggy Ann Cole and Anita Moore, and her brother-in-law Mike Moore. She is predeceased by her son, Donald Trahan, Jr., her mother and father, Nancy and Thomas Watkins, her brothers, David Wayne Jenkins, Curtis Earl Watkins and William Thomas Watkins.
Lynn will be remembered for her kindness, her passion for life, her devotion to the Lord, and her dedication to constant growth and self-improvement. She impacted the lives of so many while doing her best to live a kind and humble life. Lynn lived to spread joy and good news to as many people as possible in the time that she had.
A memorial of Lynn's life will be held on Sunday, November 24, 2019 at 5:00 pm at Crowder Funeral Home located at 851 Farm to Market 517 Rd W, in Dickinson, TX 77539. There will not be a viewing or funeral, at Lynn's request. If you feel you would like to do something in memory of Lynn, please send donations to Harbor Hospice in her name at: https://harborhospicemi.org/ways-to-give/donate/ .