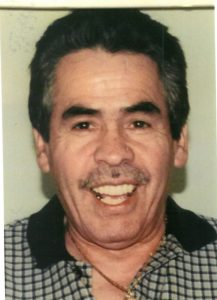 Luis Enrique Carrera, 75, of Texas City, passed away Wednesday, August 23, 2017, in Galveston, TX. He was born January 10, 1942, in Quito, Ecuador, to Jose and Isabel Carrera.
In his early years he worked as a painter. He retired as a cable splicer and was able to travel to other parts of the country. He loved and played soccer in his younger years.
Luis also loved his grandchildren very much.
He was preceded in death by his parents. Luis is survived by his daughters: Elsa Jolly and her husband Steve of Texas City, Jessenya Akerman and her husband Oded of Houston and Jessenya mother Pilar Carrera; one son: Ricky Carrera and his wife Anita of New Braunfels and Elsa and Ricky's mother, Elsa Vasquez; three sisters: Laura Carrera, Maruja Carrera, and Mercedes Carrera; three brothers: Oswaldo Carrera, Federico Carrera, Edgar Carrera, and Efrain Carrera, his four grandchildren: Hayley Jolly, Tyler Jolly, Alayna Carrera and Diego Carrera.
A visitation will be held from 5:00pm to 8:00pm Thursday, September 7, 2017, at St. Mary of the Miraculous Medal Catholic Church in Texas City, with a Vigil Service at 7:00pm. Funeral Services will be held at 10:00am Friday, September 8, 2017, at St Mary of the Miraculous Medal Catholic Church in Texas City. Interment will follow at Galveston Memorial Park Cemetery in Hitchcock.
We would like to thank the Guardian Angels and Sandcastle Dialysis for all of their support. We wanted to thank Federico for all his loving and caring devotion he had for his brother for the past two years.