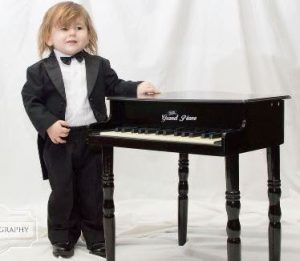 Lucas Raymond Samora passed away on May 22, 2019 at the age of 2 years 3 months in Houston, Texas. He was born on February 17, 2017 in Houston, Texas to Ryan Samora and Emily Aust.
He is survived by his parents, paternal grandparents; Fred and Darlene Scrivner of Houston; maternal grandparents; Richard Aust and Dionicia Longoria in Houston. Paternal uncles Roland Samora, Richard Samora both of Houston and paternal aunt Beverli Mesa of San Antonio.
Lucas was full of life and loved to play outdoors and go for walks in his stroller. He loved playing with other children and loved animals.
A memorial service will be held on Saturday, June 8, 2019 at 5:00 pm at Crowder Funeral Home. Children are welcome.
In lieu of flowers you may make a donation in Lucas' name to The Children's Assessment Center in Houston, Texas.